Detailed Product Specifications
Detailed product specifications are available to ensure getting the optimum design for your system.
High Voltage Transformers
Direct Replacements For All Popular Microwave Systems

Amana Raytheon AMTek Ferrite
There are many compelling reasons why you should rely on Penta/Machlett as your primary source for microwave system replacement components.
• HIGH QUALITY
Penta/Machlett is ISO 9001:2008 certified

• LOW PRICES
You'll find them to be the lowest in the industry

• SUPERIOR SERVICE
Immediate shipping of orders placed by 8 PM EST

All popular transformers are in stock and available for prompt delivery. It's our goal to help keep your microwave systems working at peak efficiency 24/7. Our stock includes:
• 12-pulse 111 kVA
• 6-pulse 80 kVA
Available in other sizes, including 106 kVA 6 pulse designs that are a direct replacement for all AMTek Transmitters.
*Note that 6-pulse transformers are stocked in all sizes and both 12-pulse and 6-pulse units are available in 50 Hz and 60 Hz.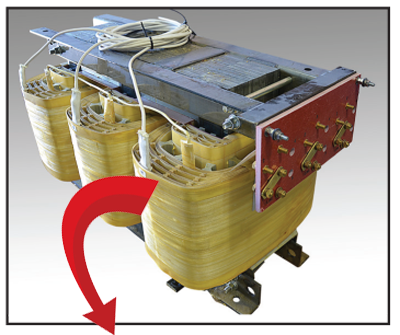 Customer Preferred Transformers
Machlett offers customer preferred front-mounting transformers that utilize stud-type hardware.